Description
Description
Mbr membrane is a group of hollow fiber membrane products created from  Chemical's cutting-edge synthetic fiber spinning technology. It is made of super-tough PVDF material, which offers a wide range of filtration application for separations, purification and concentration. It is easy to storage, no need to backwash, no need to drain membrane tank and is available integrated MBR system. The Mbr achieves a high flux of 1.6 m3/m2/day and cuts the required number of membrane filters by intermittently cleaning the filters with ozonated water to efficiently remove organic substances for increased permeability. It also features a compact footprint and reduces energy consumption by lowering the air flow rate that the blower uses to clean the membrane surface with bubbles.
The Mbr realizes high-speed filtration with approximately twice the flow rate of permeate per unit of membrane surface area, halving the number of membrane filters required, increasing compactness, and reducing energy consumption by 25% compared to conventional membrane bioreactors.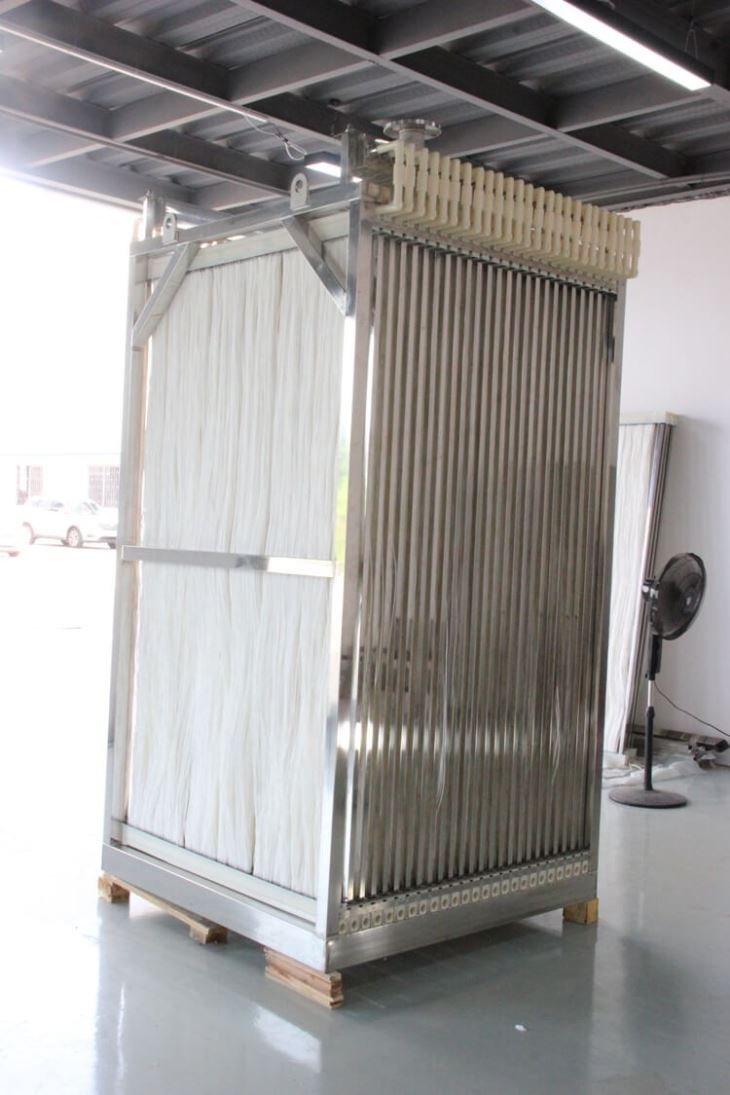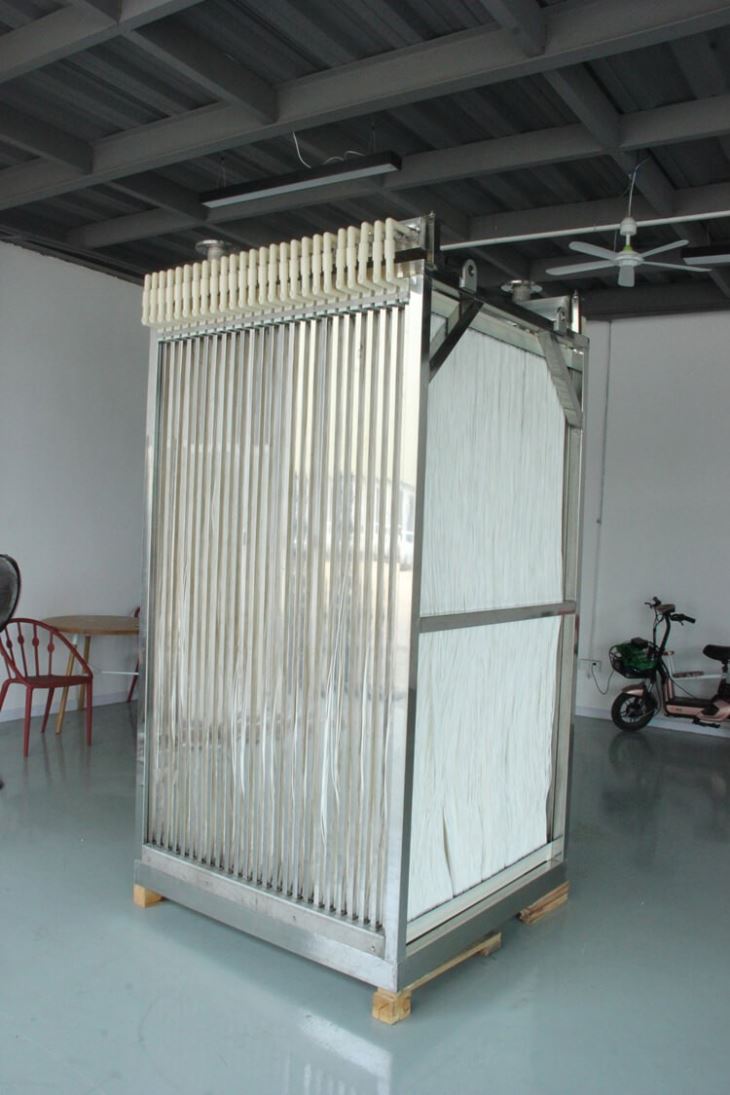 Membrane Frame: Frame structure made of SUS304 stainless steel, anti-corrosion, rust, long service life of more than 10 years, is the carrier of the diaphragm
Water collecting system: It consists of pipes, pipe assemblies and related fixing parts. Each diaphragm water connection pipe is connected with it, so that the water production of the diaphragm is concentrated together.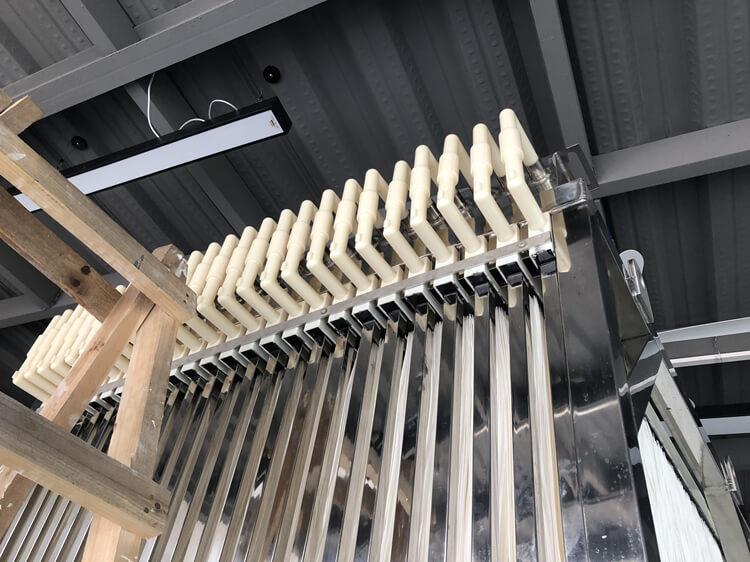 Aeration system: the purging tube and the outer tube hose and pipe fittings are provided by the diaphragm. The purging tube of the diaphragm directly blows the membrane wire from the bottom aeration to form a back washing effect and reduce the surface deposition of the membrane filament. The probability of sludge is reduced to alleviate mud pollution.
It is not only used in wastewater treatment processes, water treatment and mineral water treatment, but also has a longer service life and can effectively reduce operating costs. After the use of equipment is reduced, the initial investment and operating costs can be further compressed.
Hot Tags: mbr membrane, China, manufacturers, suppliers, factory, customized, made in China