The 23rd IE Expo China opened on November 15, 2022 in the new security hall of Shenzhen World Exhibition and Convention Center, OXYMO launched independent research and development, with a number of core patents MABR membrane products, absorbed many environmental circle's attention, China CCTV also interviewed OXYMO's MABR membrane at the exhibition site.
What is a MABR membrane?
MABR stands for Membrane Aeration Biofilm Reactor. It is a biological process that uses membranes to aerate, membrane aeration does not refer to microporous aeration; It is an upgraded version of the traditional activated sludge process – it can treat more wastewater with less oxygen energy consumption on the basis of the existing tank capacity, and at the same time more effectively reduce the ammonia nitrogen value in the wastewater.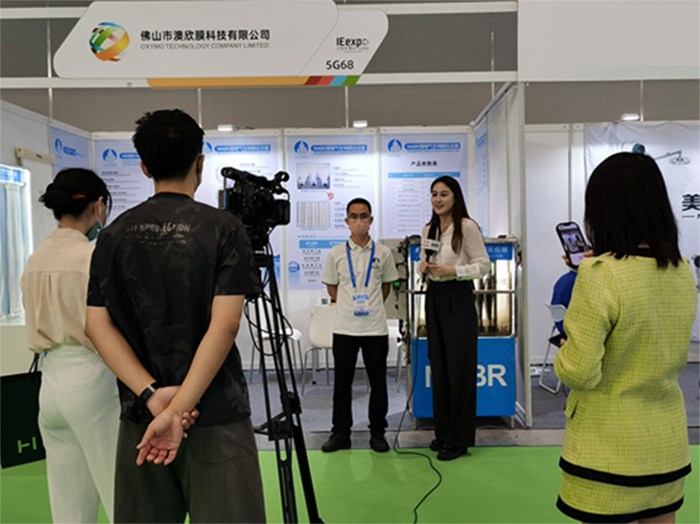 CHINA CCTV is interviewing OXYMO MABR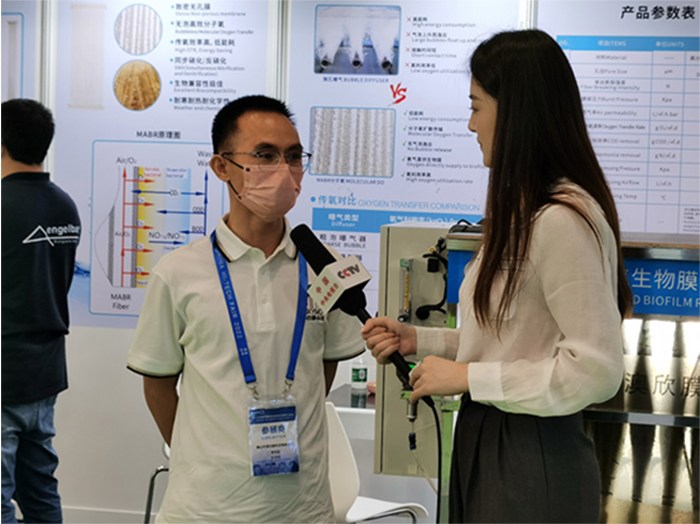 CHINA CCTV is interviewing OXYMO MABR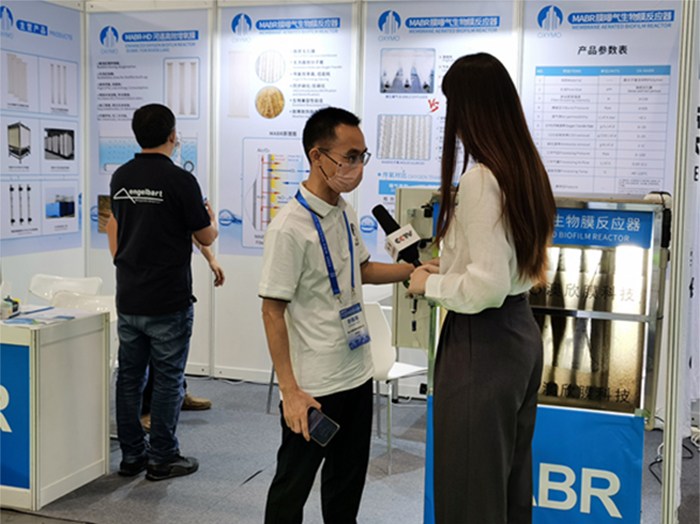 CHINA CCTV is interviewing OXYMO MABR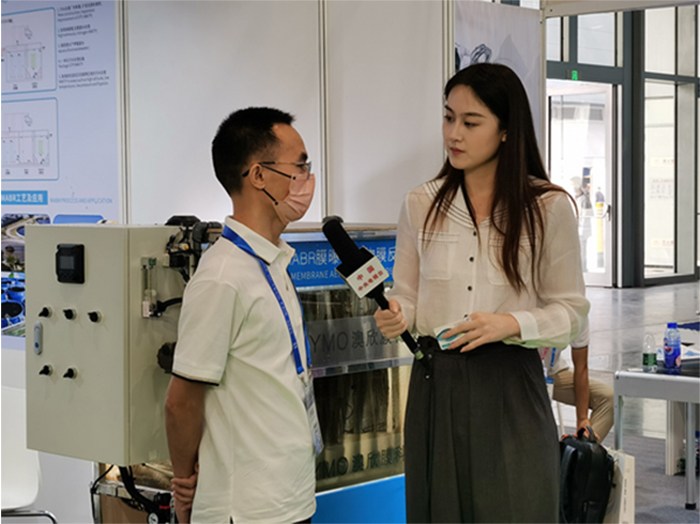 CHINA CCTV is interviewing OXYMO MABR