Description
Hollow fiber ultrafiltration membrane in UF application is manufactured to produce purified and clean water from numerous sources waters, including industrial ponds, lakes, seawater, rivers, secondary effluent, and well water. We use ultrafiltration membrane as a tabular element which is also recognized as UF membrane. We also use Reverse Osmosis and Nanofiltration membrane technology to meet the demand for biological sewage treatment plant and wastewater treatment plant. Hollow fiber ultrafiltration membrane removes most of the harmful bacteria, viruses, parasites, and colloids.Ultrafiltration membrane filtration method helps to pressure water with its semi-permeable membrane by using hydrostatic stress. Ultrafilter water treatment system uses a pressure-driven barrier for suspending solids, viruses and bacteria to produce purified water.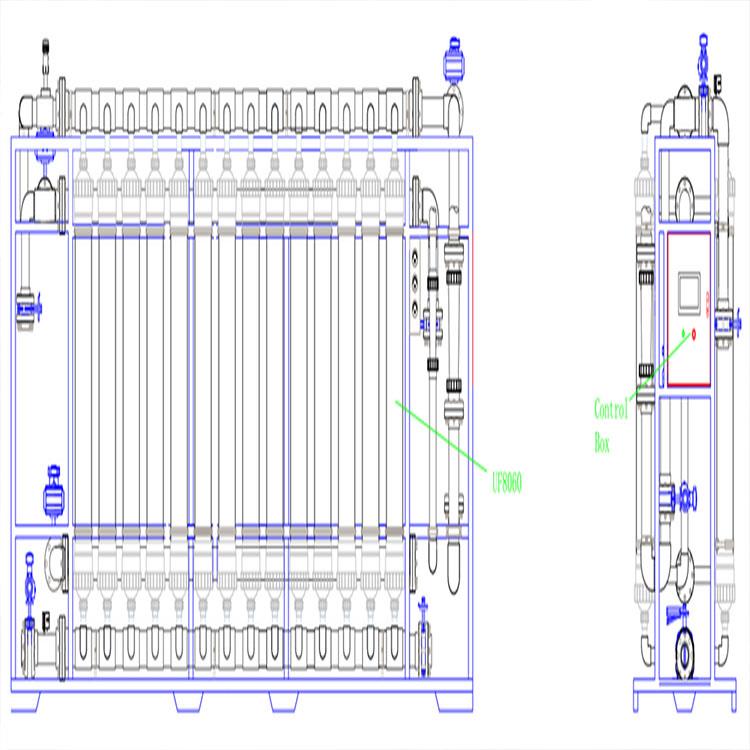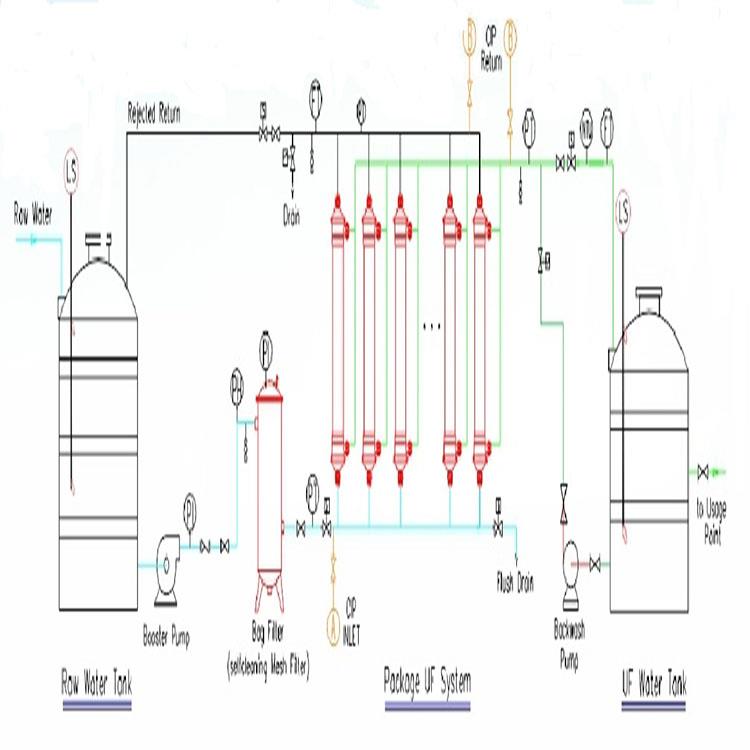 UF application
1.Surface water
2.Ground water
3.Pretreatment of RO system.
4.Drinking water treatment
5.Industrial used water treatment
6.Treatment&Reuse of sewage& wastewater
7.Recycle of water(cooling tower,swimming pool, water landscape)
8.Pretreatment of RO system for desalination of seawater
9.Concentration, separation& Recycle of chemicals.

The benefits of UF membrane in UF application: 
1.UF membrane is made with hydrophilic, high intensity, high flowrate, resistant to oxidant, high auti-pollution ability to ensure long lifespan.
2.Poresize can be 0.01μm, fully removal of bacteria, virus, microbe, particals, colloid& macromoleculars organics, to ensure a good output water quality and protect the equipment of further process.
3.Integrated U-PVC housing, avoid higher costing for pressure vessels.
Hot Tags: UF application, China, manufacturers, suppliers, factory, customized, made in China,