Description
Membrane filtration water treatment is manufactured to produce purified and clean water from numerous sources waters, including industrial ponds, lakes, seawater, rivers, secondary effluent, and well water. Ultrafiltration membrane suppliers use a spiral coiled or tabular element which is also recognized as hollow fiber. These suppliers also use Reverse Osmosis, Nanofiltration, and Microfiltration membrane technology to meet the demand for biological sewage treatment plant and wastewater treatment plant. Hollow fiber ultrafiltration membrane filtration water treatment re moves most of the harmful bacteria, viruses, parasites, and colloids.Ultrafiltration membrane filtration water treatment helps to pressure water with hollow fiber membrane by using hydrostatic stress. Ultrafilter water treatment system uses a pressure-driven barrier for suspending solids, viruses, bacteria, and endotoxins to produce purified water.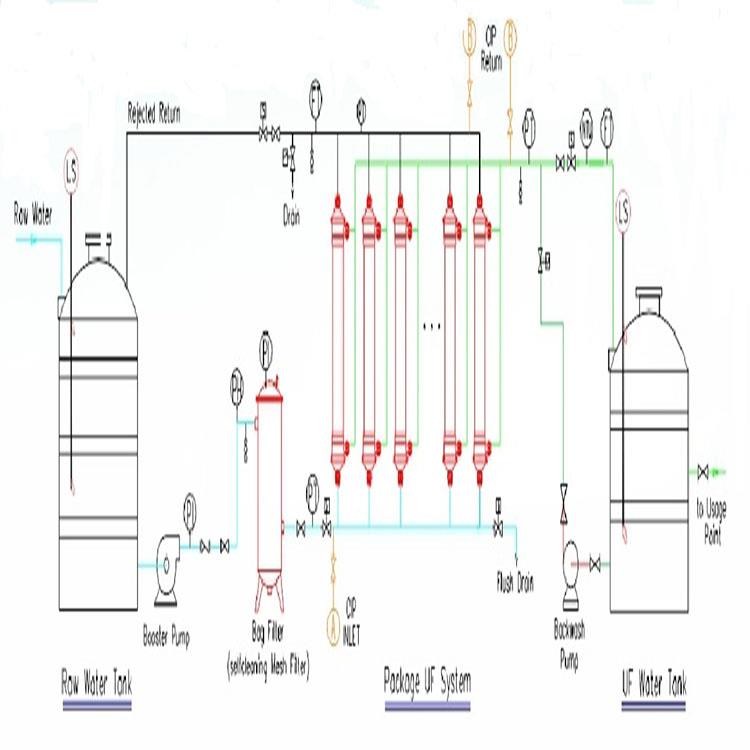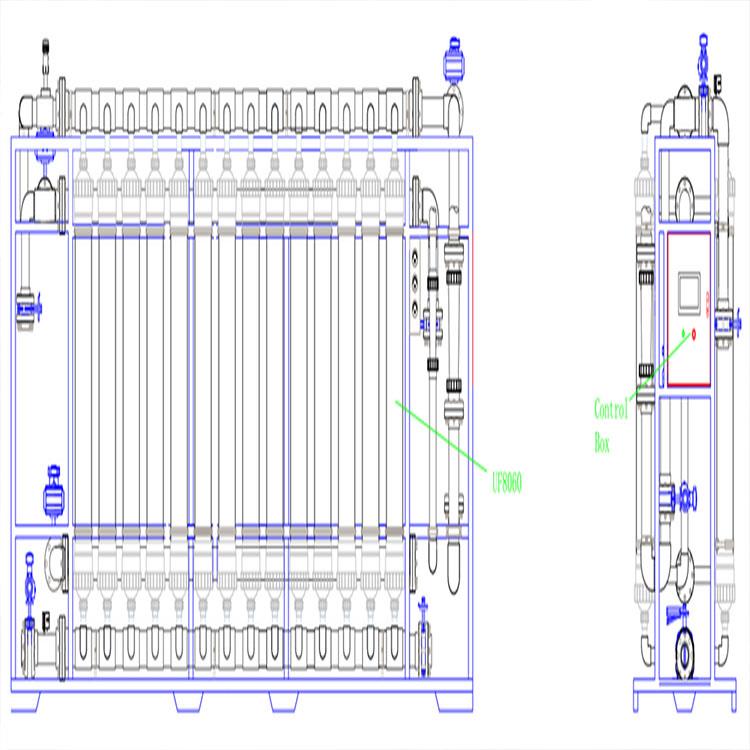 Module data
UF90
UF160
UF200
UF250
Dimensions(mm)
Ф90×1175
Ф160×1420
ф200×1475
ф250×1715
Nominal Area(m2)
6
24
35
60
Recommend Flow(m3/h)
0.2-0.3
0.8-1.2
1.0-1.5
2.0-4.0
Membrane material
PVC/PAN/PVDF/Reinforced PVDF/PES
Diameter of hollow fiber(mm)
1.66/1.0 or 2.4/1.2
Nominal pore size
0.01μm  (0.001~0.1um are optional)
Filter Path
Inside-out(PVC / PAN), Outside-in (PVDF)
Configuration type
Configuration type
Max. Feed pressure (Mpa)
0.3
Recommended TMP (Mpa)
0.02-0.08
UF6060,UF6080,UF8060,UF8080,UF10080 UF water filters are available too.
Why choose Hydro Blue?
Hydro Blue is a renowned UF membrane filtration water treatment and sewage treatment plant supplier. We specialize in membrane filter technique which is purely based on research. Our team of professionals and technologies for water and wastewater for manufacturing membrane bioreactor, filter membrane, and UF filtration make us stand out from the rest of the companies. We also provide installation and design for the convenience of our customers. Hydro Blue owns rights of UF membrane filtration which includes Alloy PVC,PAN, PVDF, Reinforced PVDF and PS/PES with various structures and precision.
Hot Tags: membrane filtration water treatment, China, manufacturers, suppliers, factory, customized, made in China