Description
Ultrafiltration system is used for removing macromolecules and particulates from water for producing water that is potable. It is used for substituting prevailing secondary (flocculation, coagulation, sedimentation) and tertiary filtration (chlorination and sand filtration) systems which are employed in water treatment plants or as unconnected systems in remote regions which has an increasing number of populations. When treatment is being done on water that contains high suspended solids, ultrafiltration system is frequently combined into the process, using firstly primary (filtration and flotation, screening) and some treatments that are secondary like pre-treatment phases.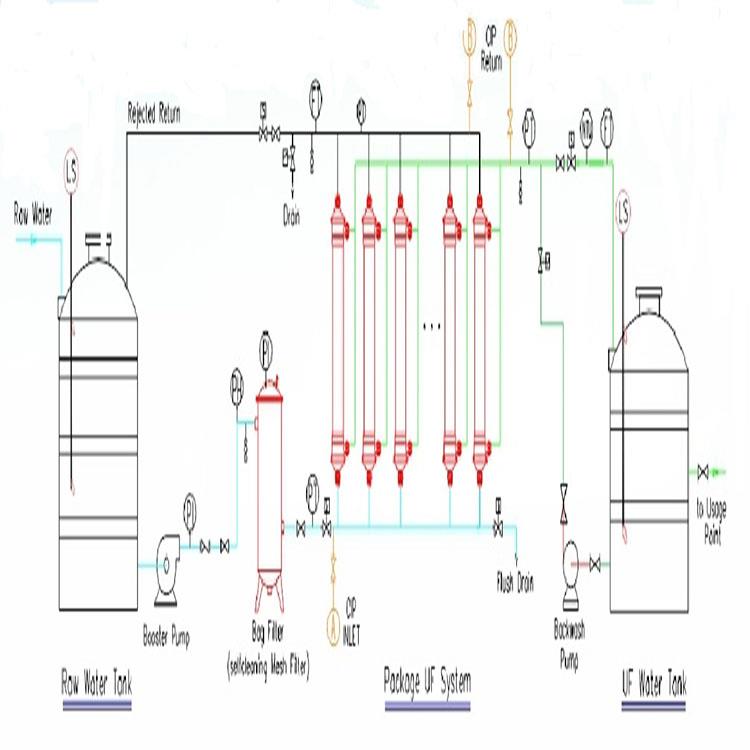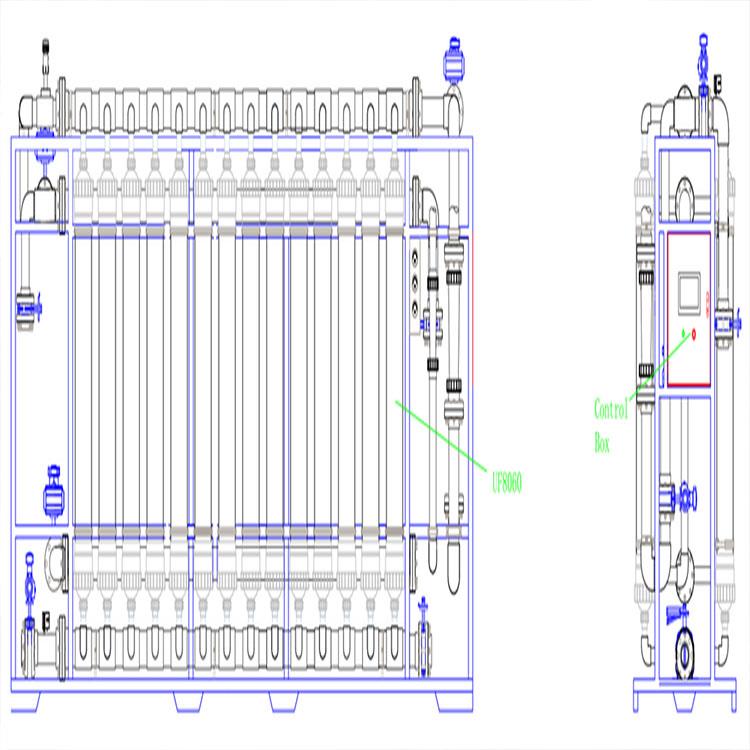 Module data
UF90
UF160
UF200
UF250
Dimensions(mm)
Ф90×1175
Ф160×1420
ф200×1475
ф250×1715
Nominal Area(m2)
6
24
35
60
Recommend Flow(m3/h)
0.2-0.3
0.8-1.2
1.0-1.5
2.0-4.0
Membrane material
PVC/PAN/PVDF/Reinforced PVDF/PES
Diameter of hollow fiber(mm)
1.66/1.0 or 2.4/1.2
Nominal pore size
0.01μm  (0.001~0.1um are optional)
Filter Path
Inside-out(PVC / PAN), Outside-in (PVDF)
Configuration type
Configuration type
Max. Feed pressure (Mpa)
0.3
Recommended TMP (Mpa)
0.02-0.08
UF6060,UF6080,UF8060,UF8080,UF10080 UF water filters are available too.
We, Hydro Blue have specialized in ultrafiltration system for water & wastewater environment. We provide installation, design, wastewater treatment plant, appointing for all kinds of the package sewage treatment plant. We are also package wastewater treatment plant suppliers. It is our dictum to take care of all our customers' requirements and fulfilling them in such a way that 100 percent customer gratification is attained.
Advantage of ultrafiltration system:
1. Removal of all suspendied solid, algae, bacterial, virus to ensure your healthy.
2. Decrease of the dosage disinfectant(chlorine)
3. Stable and excellent water quality, turbidity less than 0.1NTU
4. Low pressure, Large flow(up to 80-100L/m2), energy saving.
5. Modular construction, small space required.
6. Hydrophilic modified to increase antipollutant, enhence chemical resistance
Hot Tags: ultrafiltration system, China, manufacturers, suppliers, factory, customized, made in China