Description
Ultrafiltration in house water filtration systems are very common choose. This is a process where high-pressure water is passed through a membrane which is a very thin material having many small pores(0.001~0.1 μm). The membrane stops tiny particles of bacteria from passing through in return purifying the water. The membranes have the ability to be backwashed which allows it to steadily maintain a high flux. Hollow fiber ultrafiltration membrane is advantageous in the sense that it is in a compact form with a huge area for membrane filtration. All the modules provided by Hydro Blue are tested and passed through a number of quality tests so you don't have to worry about anything for house water filtration systems. The hollow fiber ultrafiltration membrane for house water filtration systems has the following advantages: High tensile strength, good anti-fouling properties, resistant to chemical degrading, low working pressure, high flux,temperature tolerant for efficient membrane cleaning,the pore size is very fine, efficiently removes all viruses and bacteria.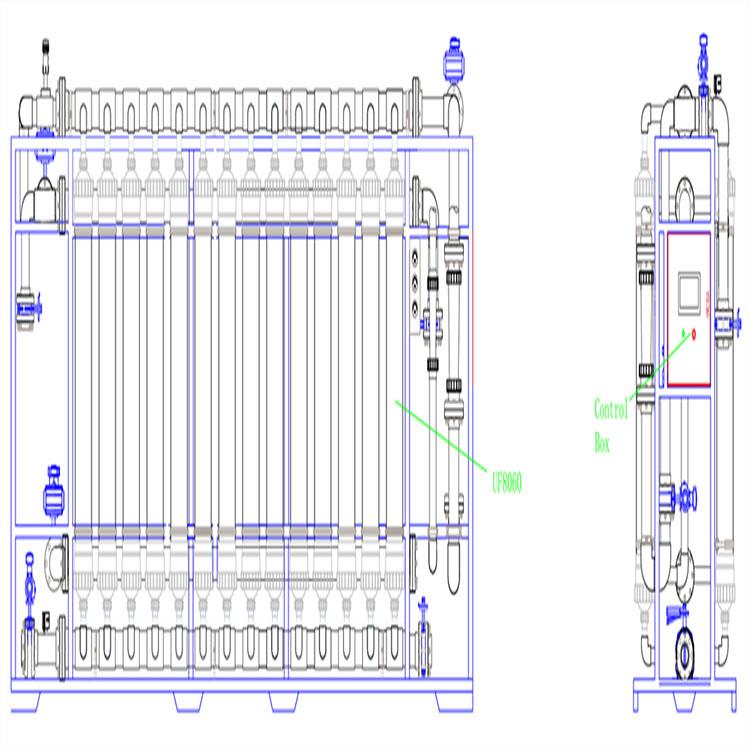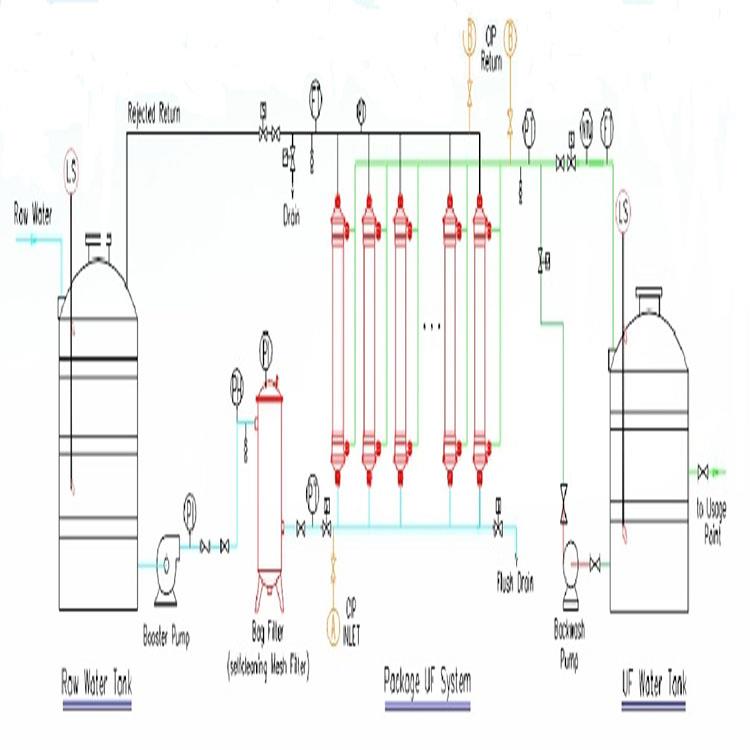 Module data
UF90
UF160
UF200
UF250
Dimensions(mm)
Ф90×1175
Ф160×1420
ф200×1475
ф250×1715
Nominal Area(m2)
6
24
35
60
Recommend Flow(m3/h)
0.2-0.3
0.8-1.2
1.0-1.5
2.0-4.0
Membrane material
PVC/PAN/PVDF/Reinforced PVDF/PES
Diameter of hollow fiber(mm)
1.66/1.0 or 2.4/1.2
Nominal pore size
0.01μm  (0.001~0.1um are optional)
Filter Path
Inside-out(PVC / PAN), Outside-in (PVDF)
Configuration type
Configuration type
Max. Feed pressure (Mpa)
0.3
Recommended TMP (Mpa)
0.02-0.08
UF6060,UF6080,UF8060,UF8080,UF10080 UF water filters are available too.
What is the technology of hollow fiber ultrafiltration membrane?
The technology of hollow fiber ultrafiltration membrane is an active way for purifying water with the help of a physical barrier filter which makes water pathogens free. The best part about this ultrafiltration is that chemicals are not used in this process. Natural materials like magnesium and calcium are not removed from the water. Billions of gallons of water are being purified every day with this process making society move towards a healthier tomorrow.
Hot Tags: house water filtration systems, China, manufacturers, suppliers, factory, customized, made in China