Description
MEMBRANE AERATED BIOFILM REACTOR
MABR (Membrane Aerated Biofilm Reactor) is a new wastewater treatment process with a combination of gas separation membrane technology and fixed biofilm. Oxygen is transferred in the form of oxygen molecules through the MABR membrane for bubble-free and efficient transport. The different layers of biofilms (aerobic nitrifying bacteria-anoxic denitrifying bacteria) are formed from the inside to outside on the membrane surface, which can achieve high-efficiency
simultaneous nitrification and denitrification in the same reactor, so as to achieve deep denitrification and denitrification of sewage. It is a new type of wastewater treatment process with high efficiency, low energy consumption, and low sludge yielding.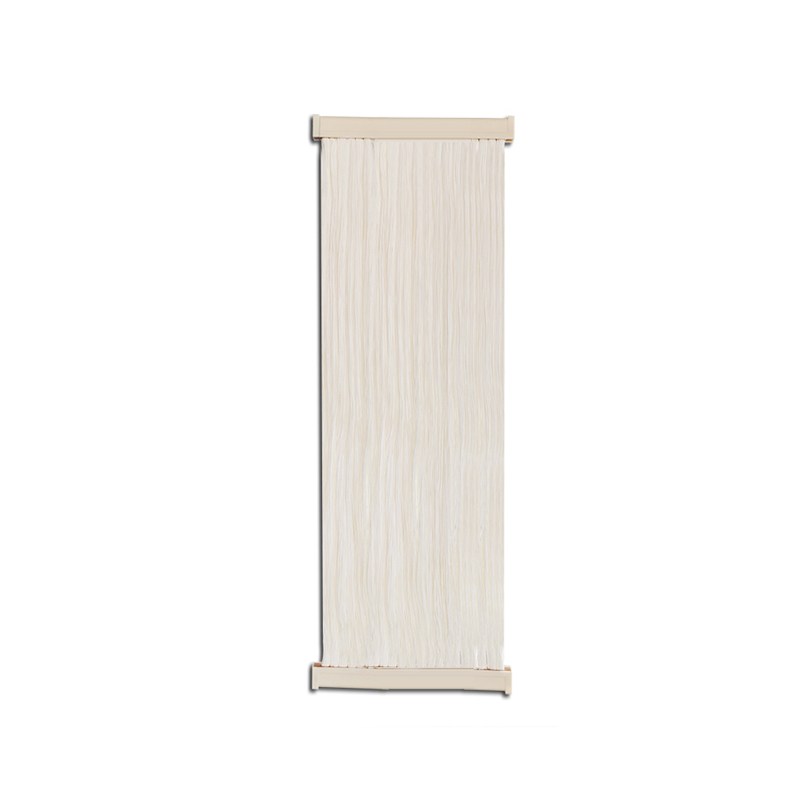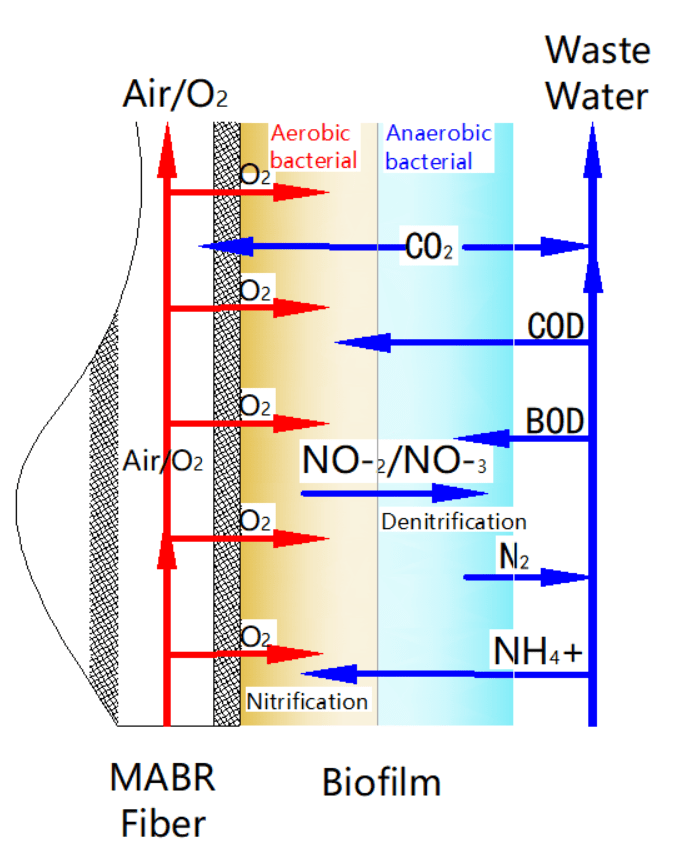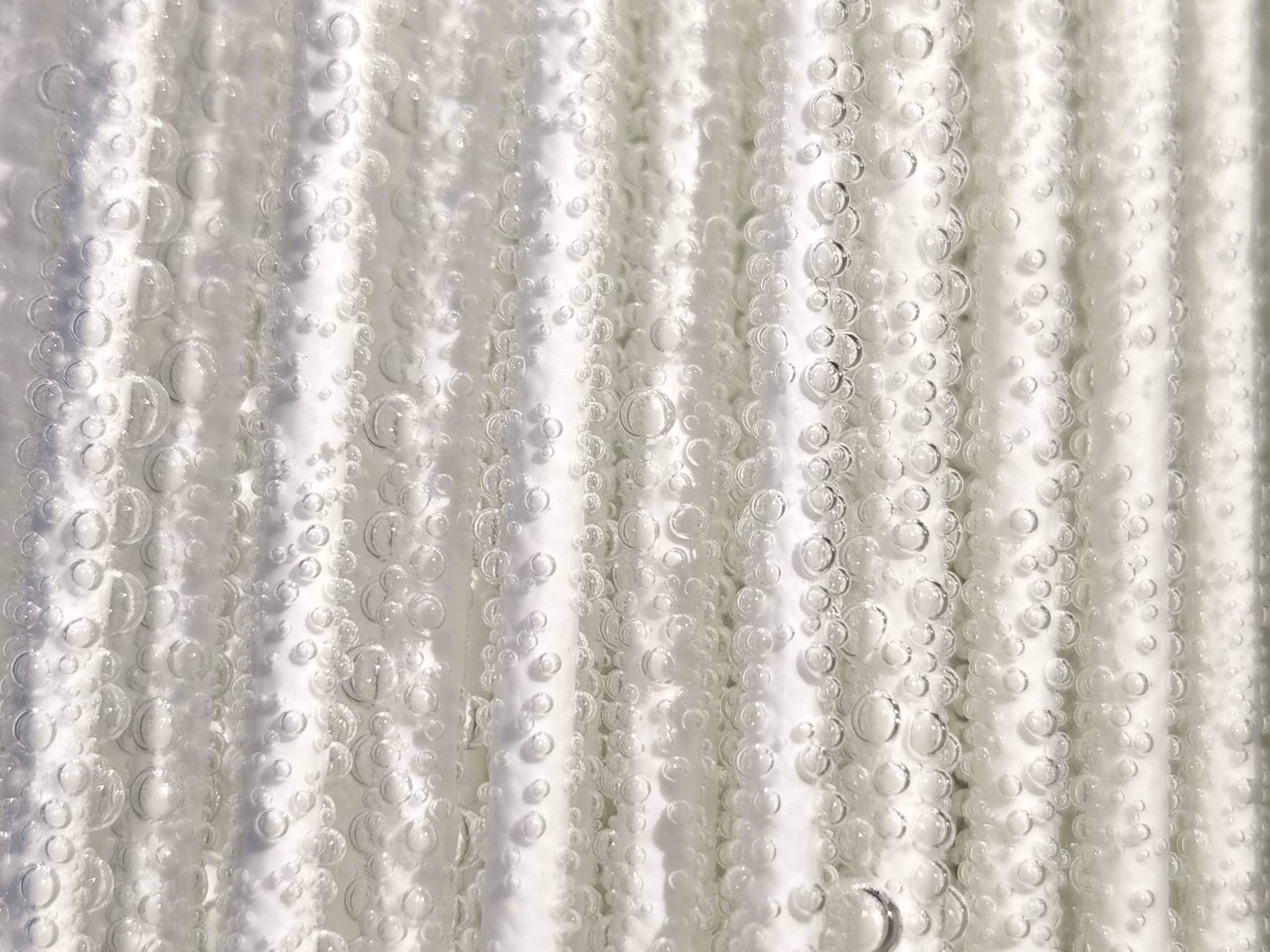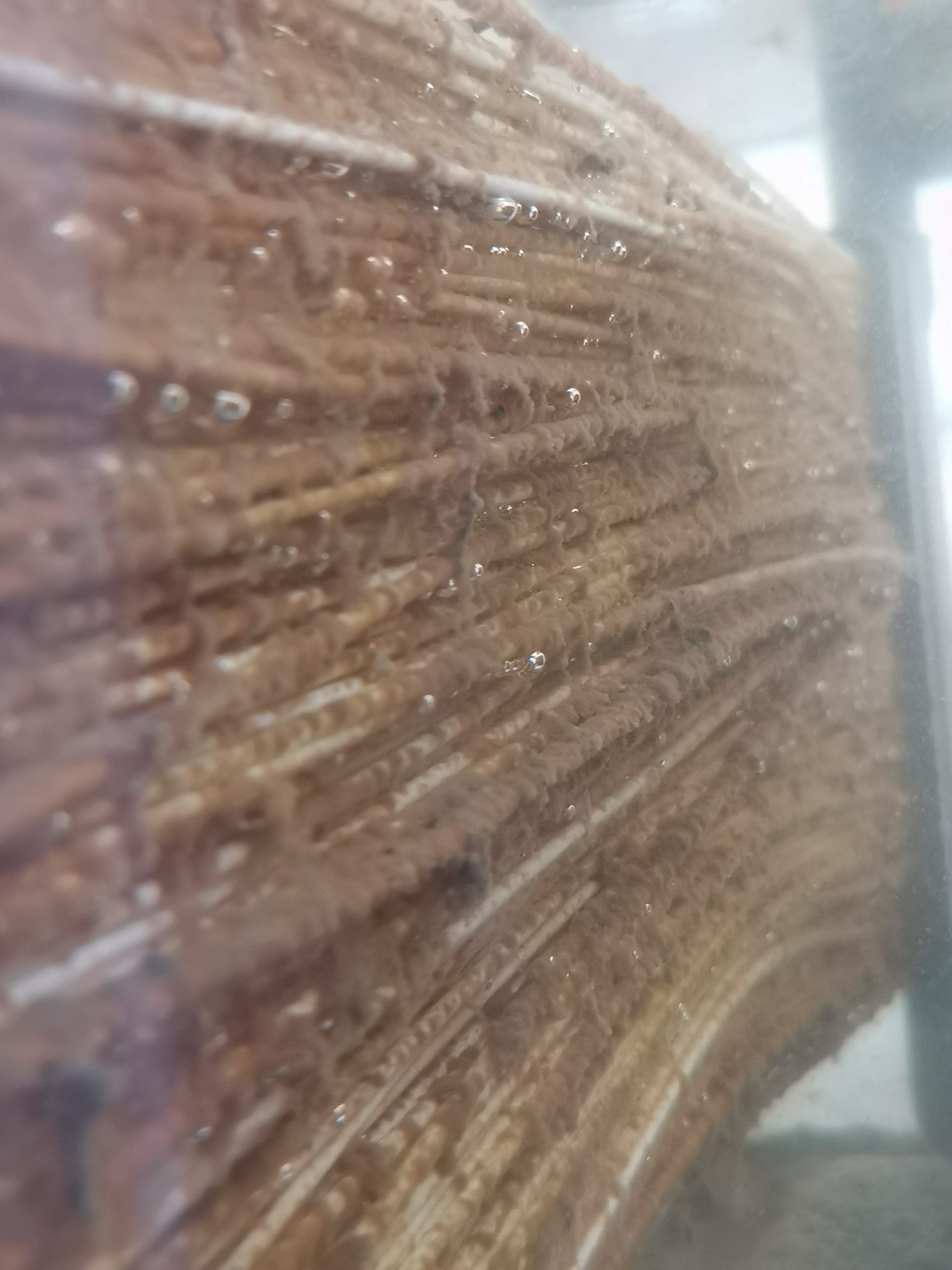 MABR Main Features:
Molecular oxygen transmission, the oxygen utilization rate is 2-4 times that of traditional aeration;
2、Dense non-porous structure, no membrane clogging.
3、Bubbleless oxygen transfer, environment friendly;
4、Low-pressure less flow air supply, energy saving up to 50-70%;
5、TN removal is prioritized, carbon source addition is reduced
6、Simultaneous nitrification/denitrification, Minimize/Cancel RAS;
7、Sludge yielding reduce 30-50%
8、Operating temperature:-40℃~120℃,no location limit.
9、Modular Cassette, Small footprint
| | |
| --- | --- |
| Diffuser | Standard Aeration Efficiency |
| Coarse Bubble | 0.5~1.0 |
| Fine Bubble | 3.0~4.0 |
| Surface Aerator | 1.0 |
| Jet Aerator | 1.0 |
| MABR | 12.0~14.0 |
OXYGEN TRANSFER COMPARISON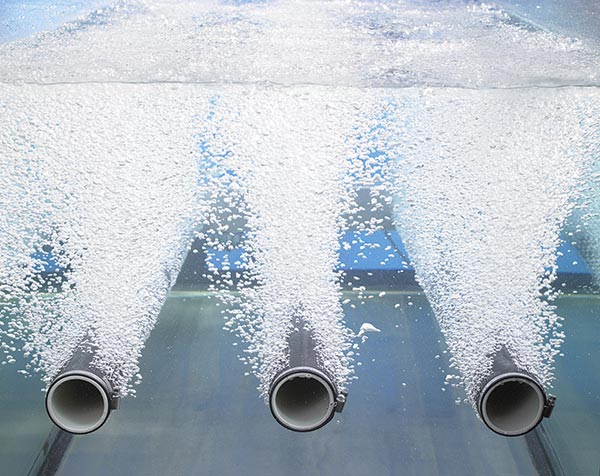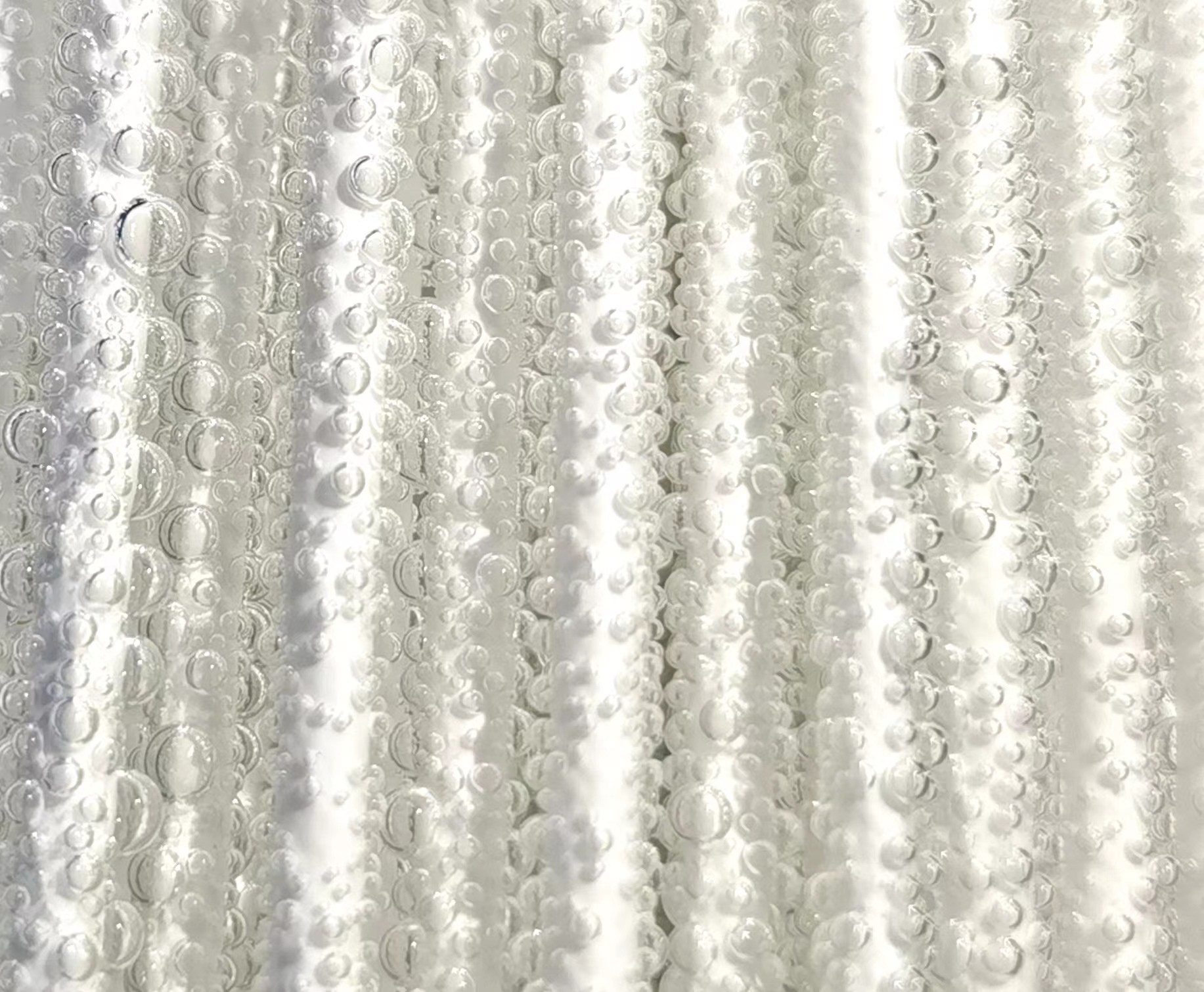 BUBBLE DIFFUSER
High energy consumption
Large bubbles float up and release
Short contact time
Low oxygen utilization rate
MABR MOLECULAR DO
Low energy consumption
Molecular Oxygen Transfer
Oxygen directly supply to biofilm
High oxygen utilization rate
NO.
Items
Unit
OX-MABR
1
Materials
–
Polymer
2
Pore size
μm
Dense and non-porous
3
Fiber Breaking Intensity
N
≥150
 4
Burst Pressure
Kpa
≥500
 5
Air permeability
L/㎡.h.bar
>0.1
6
(OTR) Oxygen Transfer Rate
g O2/㎡.d
6~20
7
COD removal
g COD /㎡.d
5~25
 8
Ammonia removal
g N/㎡.d
1~3
 9
Processing Pressure
Kpa
5~100
10
Processing Airflow
L/㎡.h
0.05~0.1
11
Processing Temp
℃
-40~120℃
12
Membrane Feature
–
Poreless structure bubbleless molecular

oxygen transfer;low energy saving SND;Biocompatibility;No Membrane

clogging

13
Application
–
Anammox,Anoxic, Aerobic
SPECIFICATION
| | | | | | |
| --- | --- | --- | --- | --- | --- |
| Model | Membrane Area | Length | Width | Thickness | Port |
| MABR-10 | 10m2 | 2000 | 535 | 45 | 32 |
| MABR-15 | 15m2 | 2000 | 535 | 45 | 32 |
| MABR-20 | 20m2 | 2000 | 630 | 50 | 25 |
| MABR-25 | 25m2 | 2000 | 630 | 50 | 25 |
| MABR-30 | 30m2 | 2300 | 630 | 50 | 25 |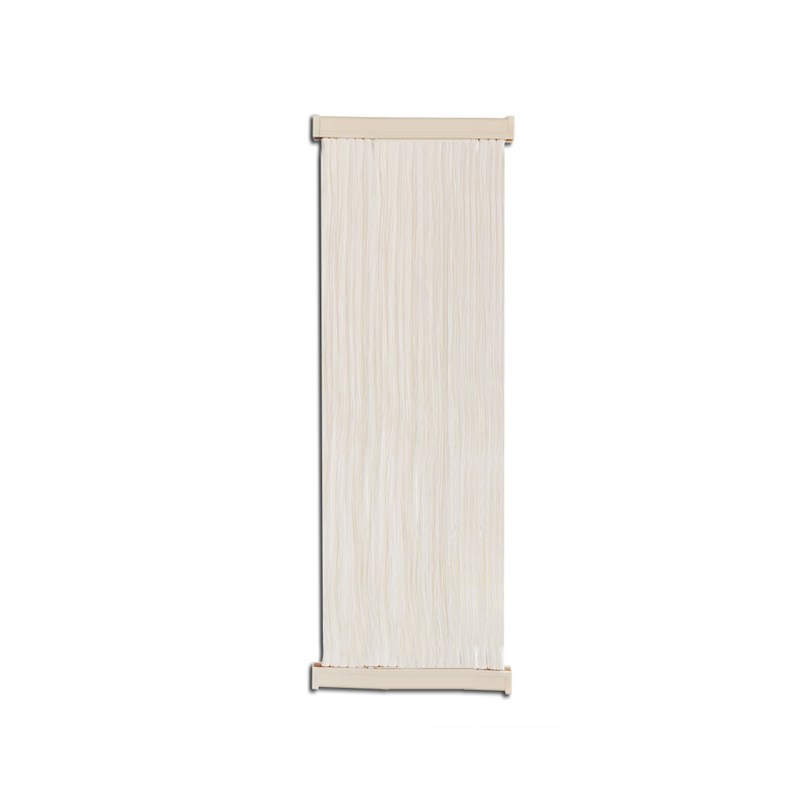 MABR CASSETTE
| | | | | |
| --- | --- | --- | --- | --- |
| Model | Membrane Area | Length | Width | Height |
| MABR-480 | 480m2 | 2020 | 1450 | 2250 |
|  MABR-1000 | 1000m2 | 2100 | 1450 | 2250 |
| MABR-1920 | 1920m2 | 2300 | 1450 | 2550 |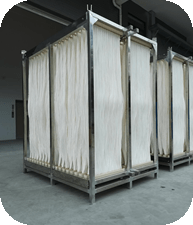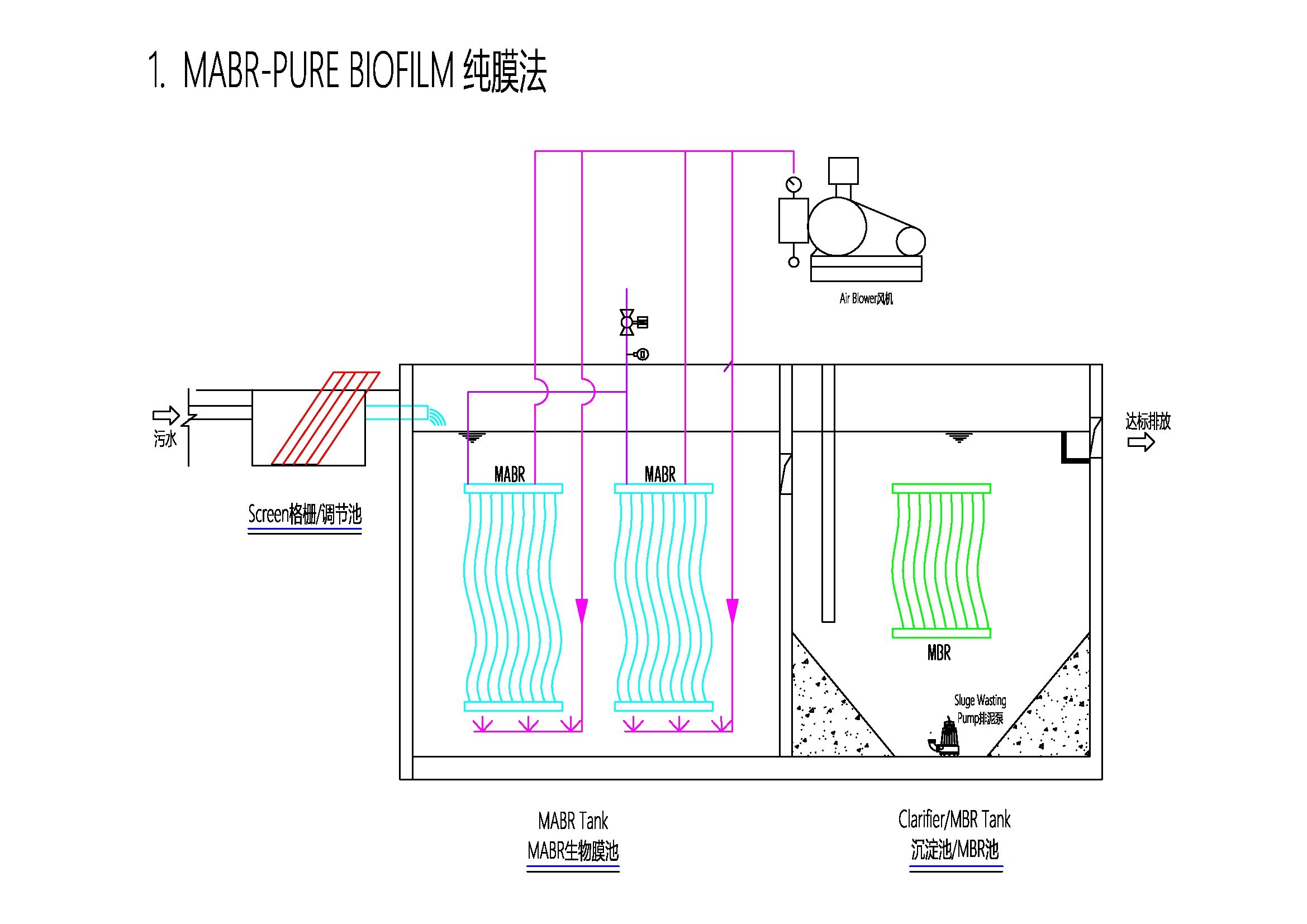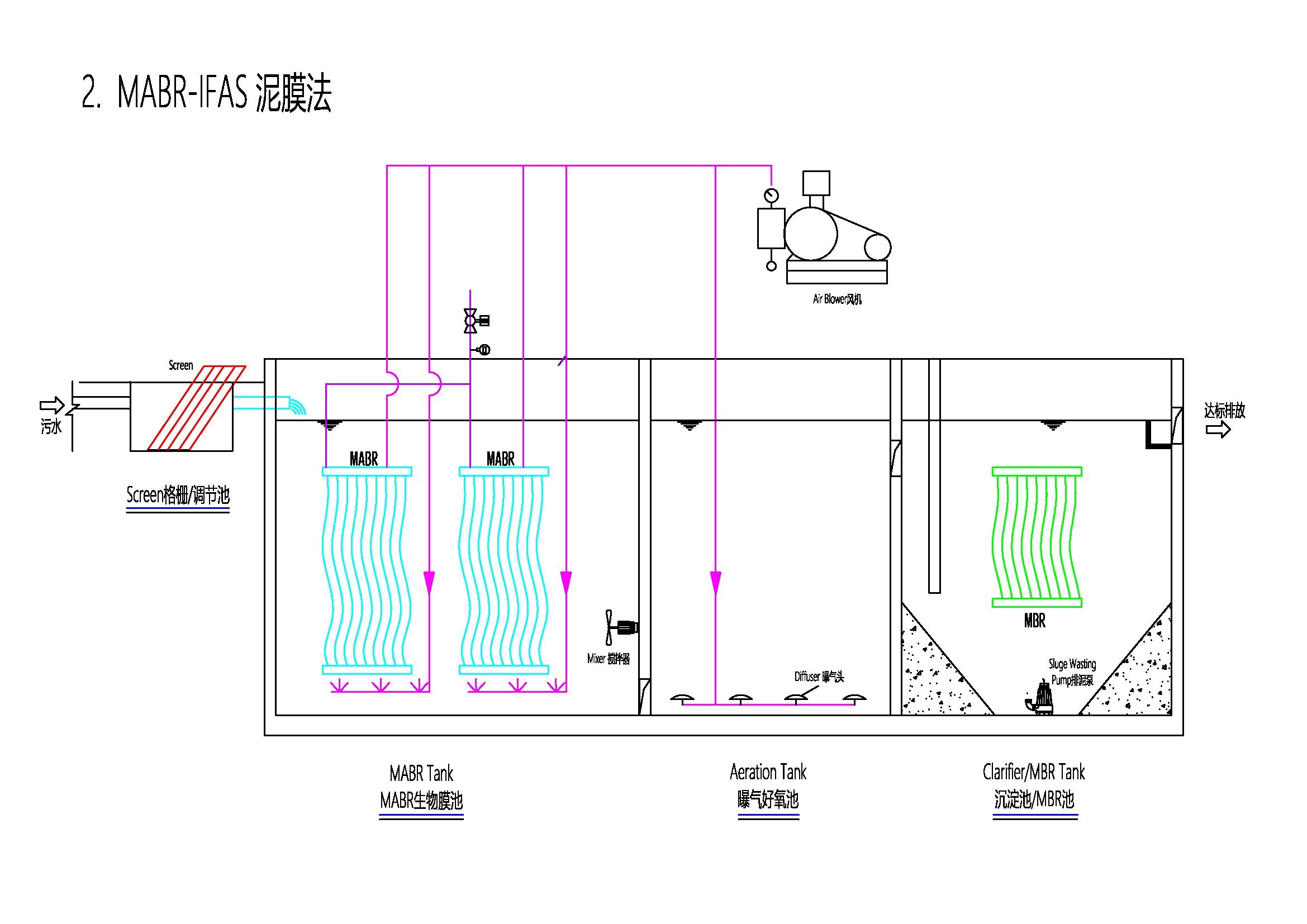 APPLICATION
New construction/Expansion/Improvement of STP,WWTP;
High Ammonia / Nitrogen WWTP;
Aquaculture wastewater;
WWTP in areas such as high altitude, Low temperature, Low pressure and Hypoxia