Description
Description
Ultrafiltration definition of UF membrane is a natured and advanced filteration technology in all kinds of ultrafiltration membrane system equipments. The entrapping molecular weight scale is about several thousand to ten thousand.The poresize is very tiny (0.001~0.1 μm). The micropores distribute around the wall of the membranes. The water flows from the outside or inside of the membrane to another side. It can be outside-in or inside-out type. The Ultrafiltration definition of UF membrane is a dynamic process, and the entrapping matter can be drained out following the concentration water. It can efficiently remove viruses, bacteria, and other microorganisms with its outstanding filtration quality along with higher flux.
Ultrafiltration Definition features high-temperature tolerance and chemical resistance for efficient membrane cleaning. It is easy to install and handle, which is a perfect pre-treatment for reverse osmosis. Its simple, modular, vertical design permits low-cost compact systems. In addition, users can periodically wash this membrane to enhance and improve its operating life.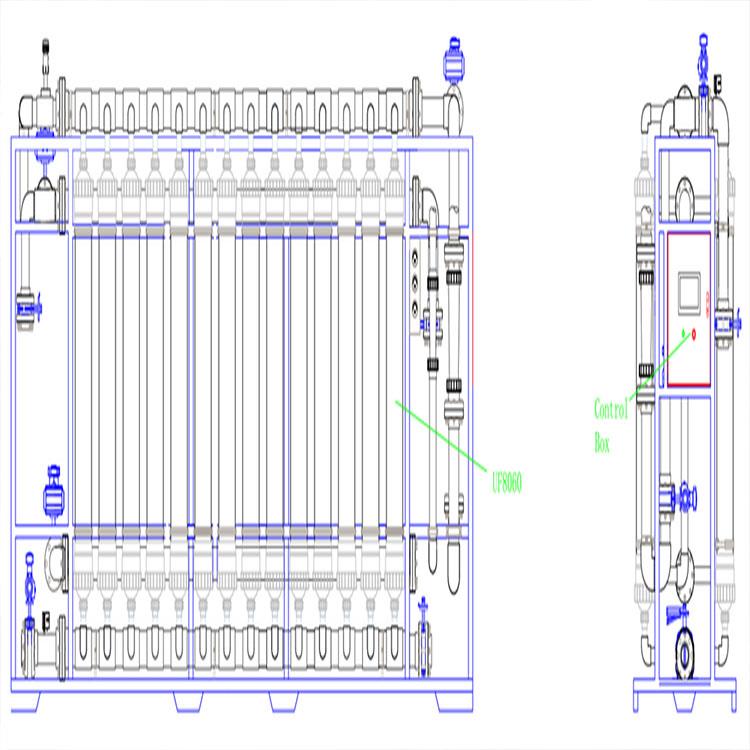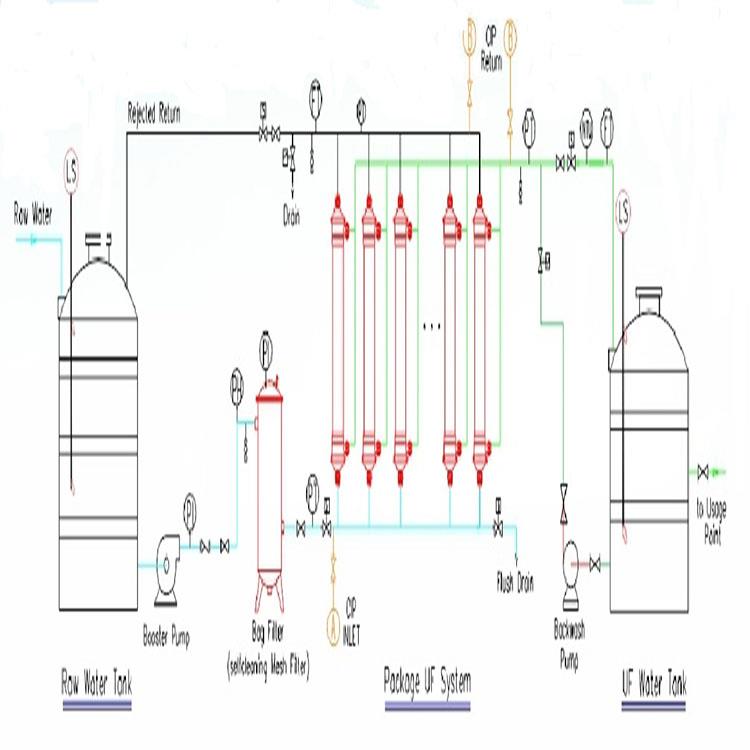 Module data
UF90
UF160
UF200
UF250
Dimensions(mm)
Ф90×1175
Ф160×1420
ф200×1475
ф250×1715
Nominal Area(m2)
6
24
35
60
Recommend Flow(m3/h)
0.2-0.3
0.8-1.2
1.0-1.5
2.0-4.0
Membrane material
PVC/PAN/PVDF/Reinforced PVDF/PES
Diameter of hollow fiber(mm)
1.66/1.0 or 2.4/1.2
Nominal pore size
0.01cm  (0.001~0.1um are optional)
Filter Path
Inside-out(PVC / PAN), Outside-in (PVDF)
Configuration type
Configuration type
Max. Feed pressure (Mpa)
0.3
Recommended TMP (Mpa)
0.02-0.08
UF6060,UF6080,UF8060,UF8080,UF10080 UF water filters are available too.
Hot Tags: ultrafiltration definition, China, manufacturers, suppliers, factory, customized, made in China