Description
Product details
As we know that water shortage is a big problem these days. There remain only a few resources of pure water on the earth to drink. In this scenario, if the wastewater will be released into lakes and rivers after filtration, then the number of pure water resources will be enhanced and the water shortage will not be an issue anymore.Hydro Blue is a company that professionally handles MBR wastewater treatment engineering and has decades of experience in the field. As our company is based on research we keep on developing new techniques for making water treatment easier and cheaper. We are a certified company whose main aim is customer satisfaction and making MBR system wastewater treatment efficient and easier.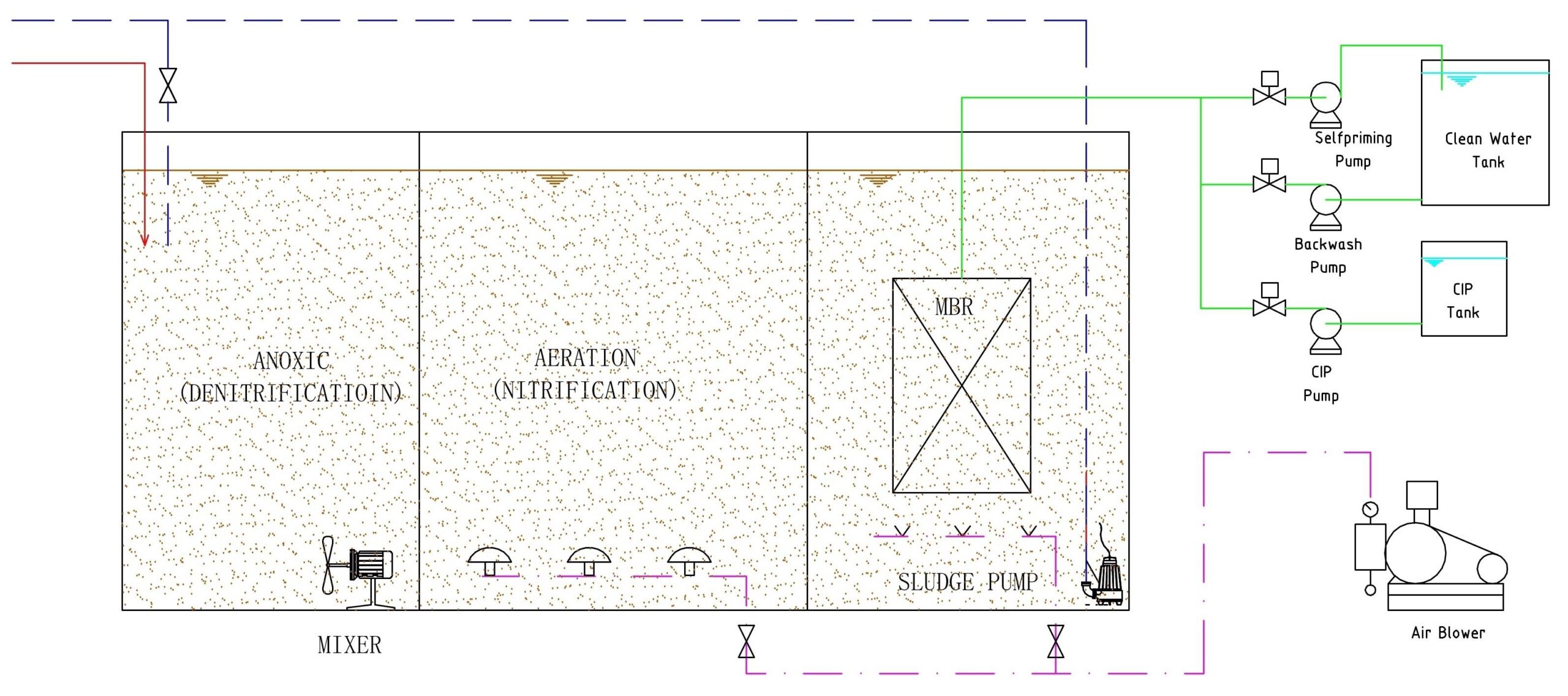 What is the MBR system wastewater treatment?
MBR is made of complex tissue hollow fibre, which has greater inoxidability. It has very strong erosion resilient constancy against numerous chemicals such as alkali, strong acid and oxidizer etc. The sludge concentration of MBR system wastewater treatment engineering is high, which is numerous times of that in customary active sludge process, and its impact-resistant load ability is good. The product water quality is good can be re-used directly, it has low sludge production and lessen the expenditure of sludge removal.
Why choose Hydro Blue?
Hydro Blue has the high-tech and best quality sewage treatment plant available in the market. We have all the features available that will allow you to remove all the wastes and dangerous chemicals from the water and make it pure. The experts of Hydro Blue Will provide you complete guidance on how you can use the treatment plant effectively for wastewater treatment engineering.
Hot Tags: wastewater treatment engineering, China, manufacturers, suppliers, factory, customized, made in China,